• Peru Gaming Show 2016
For every Peru Gaming Show 2016 event DLV always brings something new for the market. This time such novelty was DIAMOND Excel with 27" screens which just recently had been approved for Peru. There are no doubts that the machine will be successful, as already before the show there were many orders for it, while during the show this list was considerably complemented. Exhibited with Lab Creatures jackpot system, this machine attracted a lot of attention.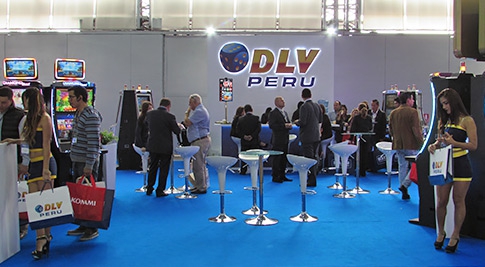 Each and every member of DLV and DLV Peru teams contributed to qualitative organization of the company's participation and its successful realization.