• G2E Asia 2012
DLV sees Asian market as a necessary part of product operation. The company´s products DIAMOND GAMES Premium and Jewel Jackpot already successfully work on the Asian market. All software products go in chromed cabinets DIAMOND STD and DIAMOND DWS. We always try to meet the needs of our customers, and DLV's policy is to act quickly and with determination, always trying to adjust to customers' demands and wishes.
At G2E DLV showcased its new mystery progressive jackpot system - Gauya Quest. One of the advantages of this product is that it can be operated as a standalone unit or in a network-based system. It features four mystery progressive levels - Earth, Moon, Sun and Vega. The mystery is hidden in the wager, because the more one wagers, the higher are player's chances to win a higher jackpot level. Gauya Quest is compatible with any of 15 games from DIAMOND GAMES Premium multigame line. The system is available in DLV's exclusive machine - DIAMOND DWS.
By participating in G2E Asia in Macau we not only get a chance to show our products, but also an occasion to grow stronger on the market where we already are present, as well as get new ideas for product developments for this region.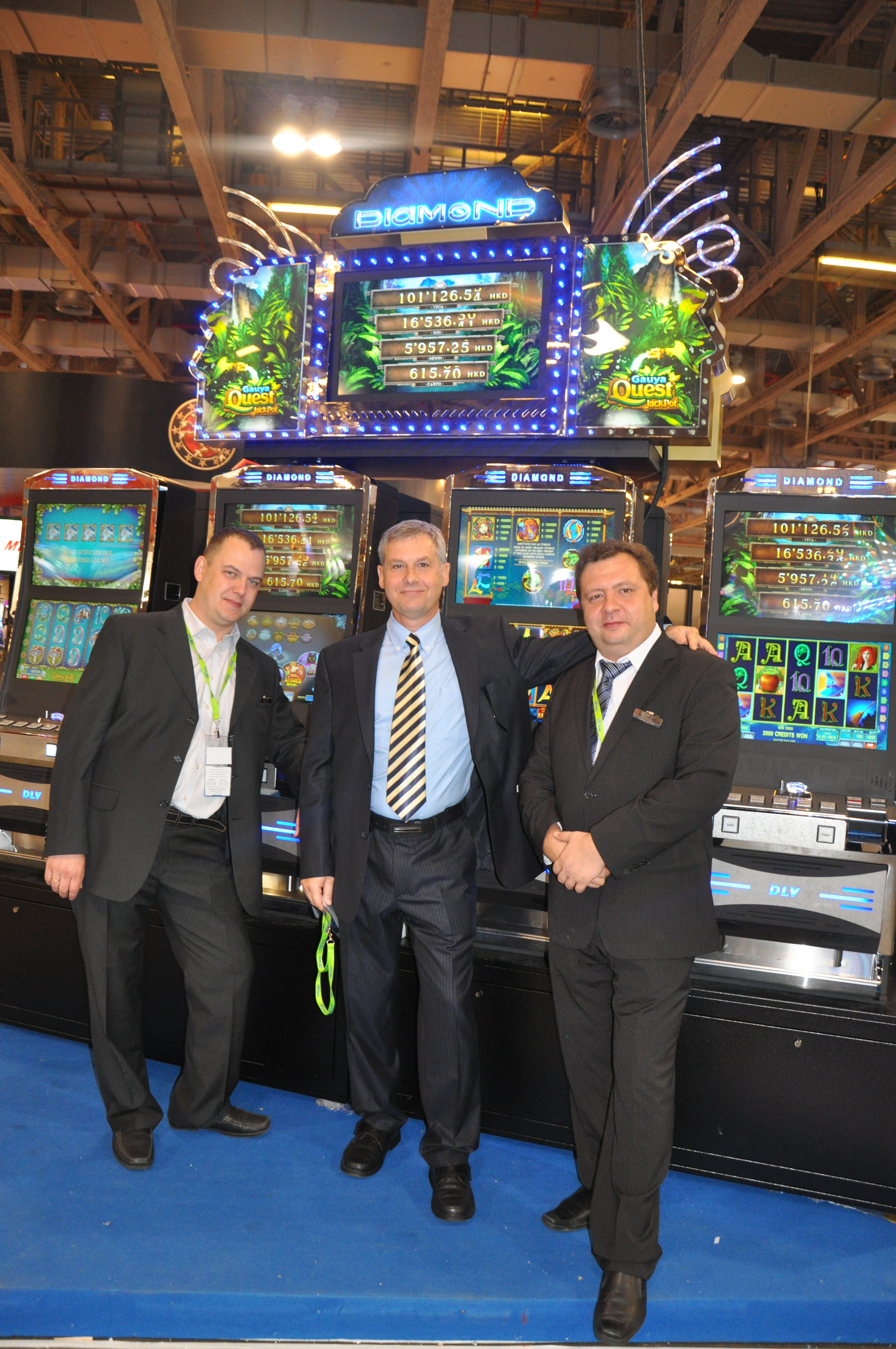 Each time we come to this event we are pleasantly surprised by the way it is organized and the new options offered to us as exhibitors and those meant for the visitors of the show. "This exhibition helps our company find a unique approach to the Asian market as a market so very different from other major markets, both with its fast growth and innovations in gaming," - says the company's international marketing manager.
Strategically, the company aims to provide the customer with in all aspects most appropriate product. DLV works with its customers directly, trying to keep abreast of any updates. In addition, we try to mind the peculiarities of Asian culture and traditions when creating new products for the region.