• G2E Asia 2011
DLV presents its qualitative internationally certified widescreen slot machine at a competitive price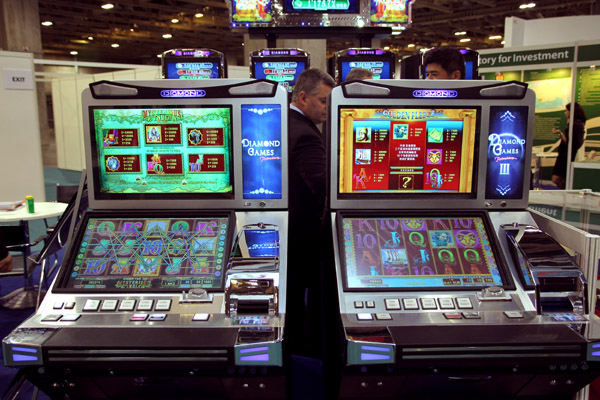 DIAMOND Slant Top cabinet
DLV, a company from Latvia, is already gaining its Asian market share as a provider of gaming equipment. At G2E Asia the company showcased its latest DIAMOND DWS and DIAMOND Slant Top cabinets with multigames from DIAMOND GAMES Premium line.

In DLV's view, the fastest way to penetrate a market is to work on a revenue sharing basis, for example, in Cambodia. Having machines in operation on the market serves well as a reference when talking with potential customers.

"Our business model is mostly based on revenue sharing rather than sales, however, this may vary depending on each particular market, we are quite flexible in that sense" says Michael Volokotkin, the chairman of DLV.

"We offer Asian operators a qualitative product in terms of both its hardware and software, and we do so at a competitive price. For instance, our software product Jewel Jackpot had been developed for Latvian market, but it proved to be very successful on other markets as well, including Asia. It features a progressive jackpot and can be operated as a standalone or in a network-based system, making it possible to link up to 254 machines."
Jewel Jackpot in DIAMOND DWS

Mr Volokotkin added that DLV's machines had been designed in such a way as to facilitate their service and maintainance by local agents - a crucial point when the customers's venue is located thousands of miles away from the company's factory in Eastern Europe.





"DWS front panel is so designed that a management system panel and a card reader device could be implemented," explains Mr. Volokotkin. "The machine can also be equipped with a coin acceptor and a hopper for those markets where coins are still used in gaming halls and casinos".





Herman Van Lishout - a veteran in the gaming industry, who has recently joined DLV as international sales manager, will be the one in charge of DLV's sales campaign in Asia.





Apart from manufacturing products, DLV has its own venues in its domestic market. Therefore, DLV understands the needs of gaming operators, including smaller ones who usually require more flexibility in operation and in payment terms.

"First and foremost we test all DLV's products in Latvia installing them in company's own venues. This gives us a chance to see whether they need any adjustments or additional features," says Mr.Volokotkin.

"We try to make a perfect machine which would fit in smaller venues as well. For instance, the upper monitor in our machines with Jewel Jackpot can be used for marketing purposes with no need for jackpot sign. As additional equipment is not necessary we can also offer a very competitive price."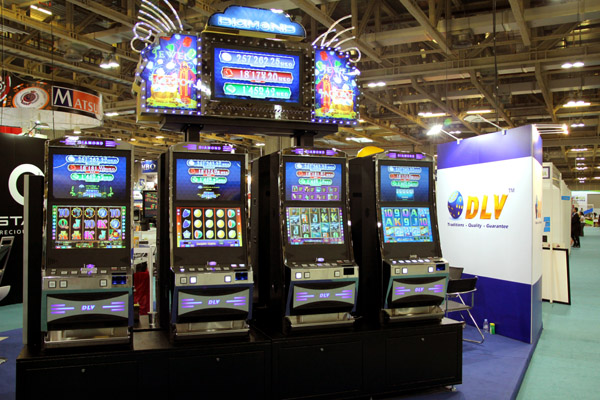 DLV booth at G2E Asia
DLV puts its products through international certification process to prove the quality and safety of its products, and to meet the requirements of many gaming markets. Many smaller providers can't afford certification and have no other way but to operate and/or sell on unregulated or lightly regulated markets.

"Our products for Latvia have NMi certification, while those for Peru are certified by BMM. We expect GLI certification of the slant top machine and the multigame to be finished by August. We seriously consider Asia's becoming another major sales point for us" affirms Mr Volokotkin.