• 2013 Year Book
DLV was founded in 1994 following the legislation of the gaming industry in its native Latvia.
"We became actively interested in the industry at that point and started to resell parts for gaming machines and close small transactions", the company's marketing manager told InterGaming.
"For DLV, Latvia has always been the main market; there we opened our first gaming halls. Russian and Ukrainian markets, when still open, were a good business for us as well. At that time all market stakeholders were united by common development of the industry, goals and plans for the future, and for us, particularly, those were also two closest countries where gaming market was very commercially profitable."
"We have developed a teamwork model that greatly aids in improving our products and services".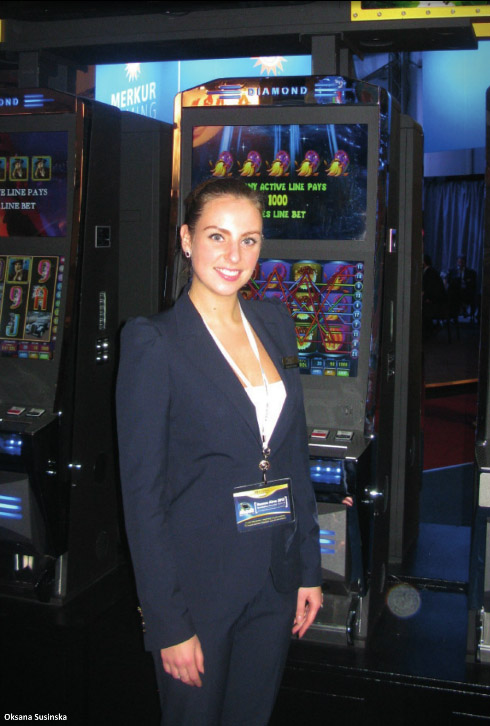 Team ethics is very important for DLV. "We have developed a teamwork model that greatly aids in improving our products and services. We know that each of us depends on the outcome and, therefore, every one of us tries to do their part of job the best way possible and on time, at the same time working as a team to eventually deliver a qualitative product/service to the customer"
The company is interested in all global gaming markets, but at the moment the most successful and strongest market for DLV is Latin America, specifically, Peru, Costa Rica and Colombia.
"One of our policies is to be flexible, and this refers to both, the headquarters and the company's subsidiary - DLV Peru," said the manager.
"Technical support is of high importance and it is crucial for the trust that customers put in us. We try to provide quick and efficient service around the clock."
"We are a company that not only manufactures slot machines, but also operates its products, and our own operation is our best publicity".
"We have a certain approach to successful business conduct and we can, with full confidence, affirm that we have been evolving during all these years. Every year DLV participates in various exhibitions and congresses, having as an objective to improve its performance".
"Currently, the sector is changing fast and gaming companies are already providing a wide range of products/services, so we try to keep pace with the tendencies, offering new software and hardware solutions".
"Every company's participation in event, product presentation, customer service and many other aspects of business are taken care of by DLV's team".