• 2013 May
DLV is going to present its new mystery progressive jackpot Vollinstars at SAGSE Panama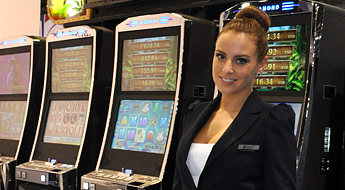 Oksana Susinska, DLV international marketing manager, anticipated the products that the firm will present at the Panamanian expo.
(Panama exclusive Yogonet.com).- Oksana Susinska, DLV international marketing manager, gave an interview to Yogonet.com. A few days before the beginning of the new SAGSE Panama edition, she anticipates the new products that the firm will showcase at the event.
How are you preparing for SAGSE Panama?
We prepare very thoroughly for each show, planning our participation well in advance. This year we have prepared some new products for the Panamanian show.
What products will the firm present? Will you launch new products?
DLV will show its new mystery progressive jackpot - Vollinstars. The theme of the jackpot is baseball and the player is offered four levels of ascending complexity - Base 1, Base 2, Base 3 and Home. High bets in the main game increase the chances of winning Vollinstars bonus game.
What do you hope to accomplish at this exhibition?
At this SAGSE Panama we hope to meet our present partners, as well as new casino operators and managers. We have participated in SAGSE Panama before and, indeed, feel very content to be at an event covering Central America and the Caribbean regions.